About our Partners
 OSRAM Licht AG is a multinational lighting manufacturer headquartered in Munich, Germany. It is a world-leading lighting manufacturer. OSRAM was founded in 1919 by the merger of the lighting businesses of Auergesellschaft, Siemens & Halske, and Allgemeine Elektrizitäts-Gesellschaft (AEG). Osram Reputation in lighting diversification is second to none. They are top class when you looking for distinct lighting products in Africa Penz Nigeria Limited is a registered Partner and distributor for Osram Lighting Products in Nigeria and West Africa.
---
Philips LED Consumer Luminaires are top of the range in the lighting world at the moment. There's just so much usefulness, energy, and cost savings. We serve our customers through a market segment approach that encompasses Homes, Office and Outdoor, Industry, Retail, Hospitality, Entertainment, Healthcare, and Automotive. For these segments, we provide a wide range of offerings from across the entire lighting value chain—from light sources, luminaries, lighting controls to lighting solutions and services. Penz Nigeria Limited is a registered Partner and distributor for Philips Lighting Products and Philips lighting Luminaire in Nigeria and West Africa
---
GE has been operating in Nigeria for over 40 years, with businesses spanning a number of key sectors including aviation, power generation, oil and gas, healthcare, and transportation. In the past three years, there has been a renewed focus on the country with an eye on new service facilities and the employment of more local talent to expand the company's capabilities. GE's portfolio of technology solutions is well aligned with Nigeria's infrastructure needs and is contributing to economic development and improved quality of life in the region.
Today, GE in Nigeria employs over 500 Nigerians and serves over 100 public and private sector customers from its offices in Lagos, Port Harcourt, Onne, and Abuja. Penz Nigeria Limited is a Distributor and Partner with GE lighting In Nigeria And in West Africa… We make Available lighting products from GE in Nigeria and West Africa
---
ABB is a Swedish-Swiss multinational corporation headquartered in Zurich, Switzerland, operating mainly in robotics and the power and automation technology areas. It ranked 158th in the Forbes Ranking.
ABB resulted from the 1988 merger of the Swedish corporation Allmänna Svenska Elektriska Aktiebolaget (ASEA) and the Swiss company Brown, Boveri & Cie(BBC); the latter had absorbed the Maschinenfabrik Oerlikon in 1967. CEO at the time of the merger was the former CEO of ASEA, Percy Barnevik, who ran the company until 1996.
ABB's history goes back to the late 19th century. The company was incorporated by Ludwig Fredholm in 1883 and Brown, Boveri & Cie (BBC) was formed in 1891 in Baden, Switzerland, by Charles Eugene Lancelot Brown and Walter Boveri as a Swiss group of electrical companies producing AC and DC motors, generators, steam turbines, and transformers. Penz Nigeria Limited is a sales partner with ABB in Nigeria. You can Buy Original ABB products in Nigeria from us at very good prices.
---
Schneider Electric SE is a French multinational corporation that specializes in electricity distribution, automation management and produces installation components for energy management. It is headquartered in Rueil-Malmaison, France, and is also based at theWorld Trade Center of Grenoble. The company is a component of the Euro Stoxx 50 stock market index.
Schneider Electric is the global specialist in energy management and automation, and the parent company of Square D, Pelco, APC, and many others.
Schneider Electric develops technologies and solutions to make energy safe, reliable, efficient, productive, and green. The Group invests in R&D in order to sustain innovation and differentiation, with a strong commitment to sustainable development. Penz Nigeria Limited is a sales partner with Schneider Electric in Nigeria. You can Buy Original Schneider products in Nigeria and West Africa from Penz Nigeria limited
---
Legrand is a French industrial group historically based in Limoges in the Limousin region. In terms of sales, the firm is a world leader in products and systems for electrical installations and information networks. In 2011, Legrand was the largest globally for switches and sockets, with 20% of the global market, and it was also globally largest in cable management (15% of the global market), generating 75% of its turnover internationally. The company is the market leader in at least one of its main areas of business in 27 countries. It ranks second in India for sales of switches and sockets and ranks first for miniature circuit breakers (MCBs) and distribution boards (DBs)…If you are looking for products like Quality Switches and sockets from Legrand, Penz Nigeria Limited is a Distributor with Legrand in Nigeria and you can Buy Original Legrand products in Nigeria and West Africa from Penz Nigeria limited
---
Founded in 2009, V-TAC has grown from strength to strength and has established itself as a global brand providing energy-efficient lighting solutions covering more than 70 countries  V-TAC believes in offering high quality LED solutions with strong product guarantees, competitively priced and easy to install products certified with DEKRA, GS, TUV, CE/EMC, ROHS, and UL certifications. With over 1000 value for money products in all categories, continued investment in people, systems, and product innovations, V-TAC continues to explore uncharted territories. V-TAC has been listed in London Stock Exchange Group's 1000 Companies to Inspire Europe 2016.  The link would redirect you to their Catalogue with a list of products      Vtac Catalogue
---
Himel is a Spanish Brand owned by Schneider Electric given to the Delixi Electric JV for overseas sales..Himel is a Sino-French JV of industry giants: Schneider Electric & Delixi Group A company of International management team rooted in Chinese culture  Producing over 1M poles per day of Breakers A company of leadership & sustainability. Formerly just Enclosures now LV & FD for the Economic Segment in Developing markets  Global Leader Exporting to over 50 Countries.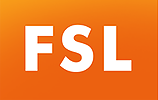 Founded in 1958, FSL is always committed to developing, producing, and promoting green and energy-conserving lighting products. As one of the most competitive lighting brands across China, we also provide our clients with full-range professional lighting solutions. We have several production bases in Gaoming, Guangdong Province, Xinxiang, Henan Province, Nanning, Jiangsu Province, etc. A complete supply chain system from R&D, production, processing, warehousing to logistics, enabling us to produce on a mass scale. Our production lines cover home-based lighting, commercial lighting, outdoor lighting, office lighting, and school lighting and our sales networks penetrate through China. Moreover, 40% of our products are exported to over 120 countries and regions throughout the world. In recent years, we have been actively engaging new fields, namely, intelligent lighting and healthcare lighting. Taking innovative intelligent system solutions as the entry point, we have built an ecosystem of brands, platforms, and supply chain services. FSL launched smart lighting applications and professional smart lighting solutions covering diverse scenarios such as home, office, and commercial.